Hi, I'm Devon.
I'm a solutions architect interested in application integration, data engineering, event-driven architecture, and software design. I live in Lorain, Ohio with my wife Chrissie and our dog Banjo. We're the proud parents of Nick and Leilani.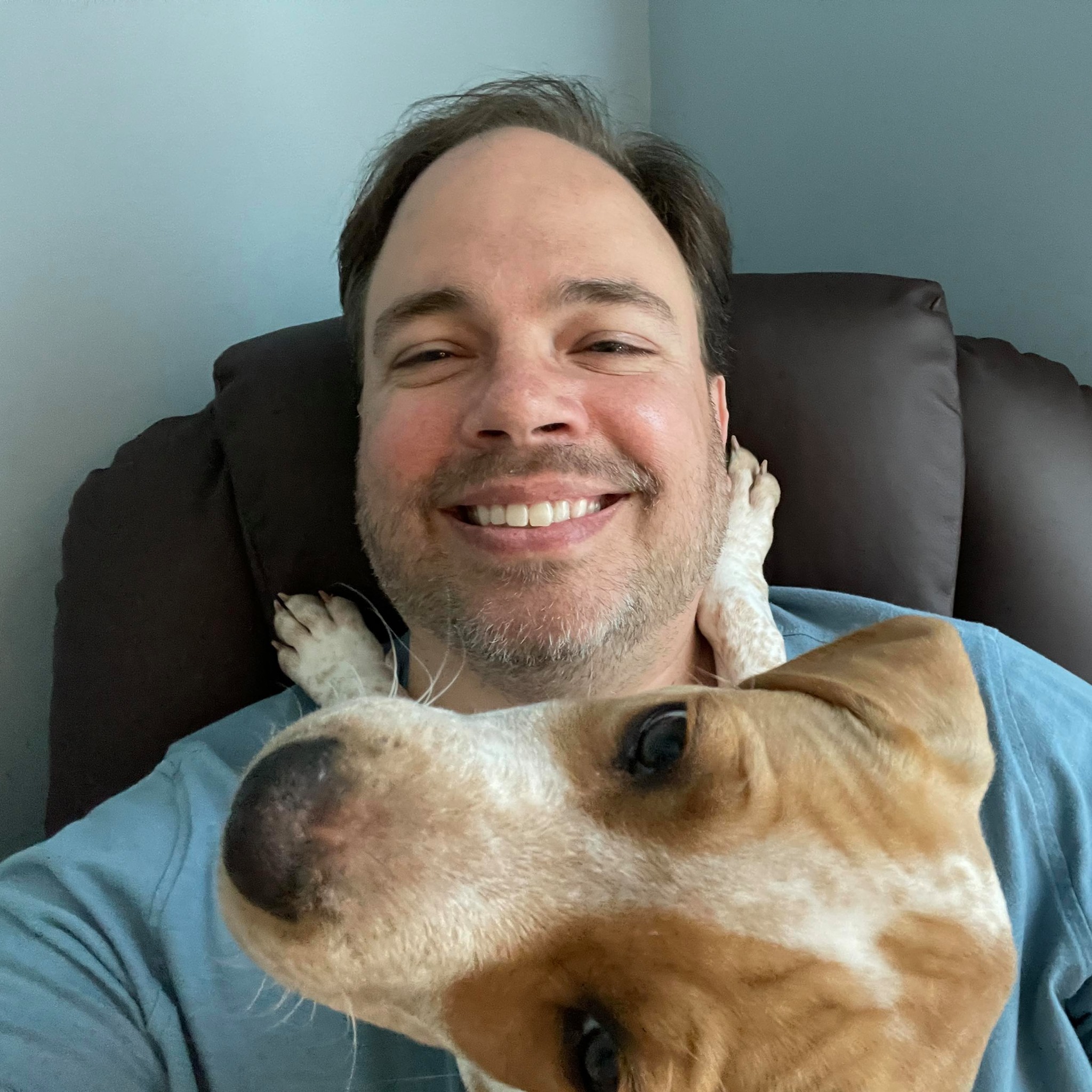 I grew up in Cincinnati where I had the incredible good luck to attend the School for Creative and Performing Arts (SCPA). I studied Music Education at Ohio State and still love to write and arrange music when I get time, although my few pro credits are long behind me.
Random Bits
I love to learn. I always have a book in my hands or a podcast in my earbuds.
When I was a kid, my dream jobs were typist, animator, astronaut, ILM special effects artist, and film music composer. If my 7-year-old self could see me now, spending 90% of my day typing, he would be ecstatic.
My favorite non-fiction book is A Short History of Nearly Everything by Bill Bryson.
My name is pronounced DEH-vin bee-AIR.
Contact / Follow
What's Up?
Recently wrote my first original choral piece (Come to Me) since college!
Completed my B.S. of Data Management/Data Analytics at WGU in June 2021.
Diving back into Python and Django. The source code for this site is shared on Github.
Recently read...

Galápagos: A Novel

by Kurt Vonnegut (1985)

The Zimmermann Telegram

by Barbara Tuchman (1958)

Where Do We Go from Here: Chaos or Community?

by Martin Luther King, Jr. (1967)

Democracy Awakening: Notes on the State of America

by Heather Cox Richardson (2023)

1493: Uncovering the New World Columbus Created

by Charles C. Mann (2011)

All These Worlds: Bobiverse Book 3

by Dennis E. Taylor (2017)

Recently watched...

A River Runs Through It

(1992)

Sunshine

(2007)

The Menu

(2022)

Bullet Train

(2022)

Hot Rod

(2007)

Moonrise Kingdom

(2012)