Hi, I'm Devon.
I'm a software developer interested in data engineering, application integration, and technical architecture. I work for T-Mobile as principal software engineer and EAI development team lead. I live in Lorain, Ohio with my wife, Chrissie.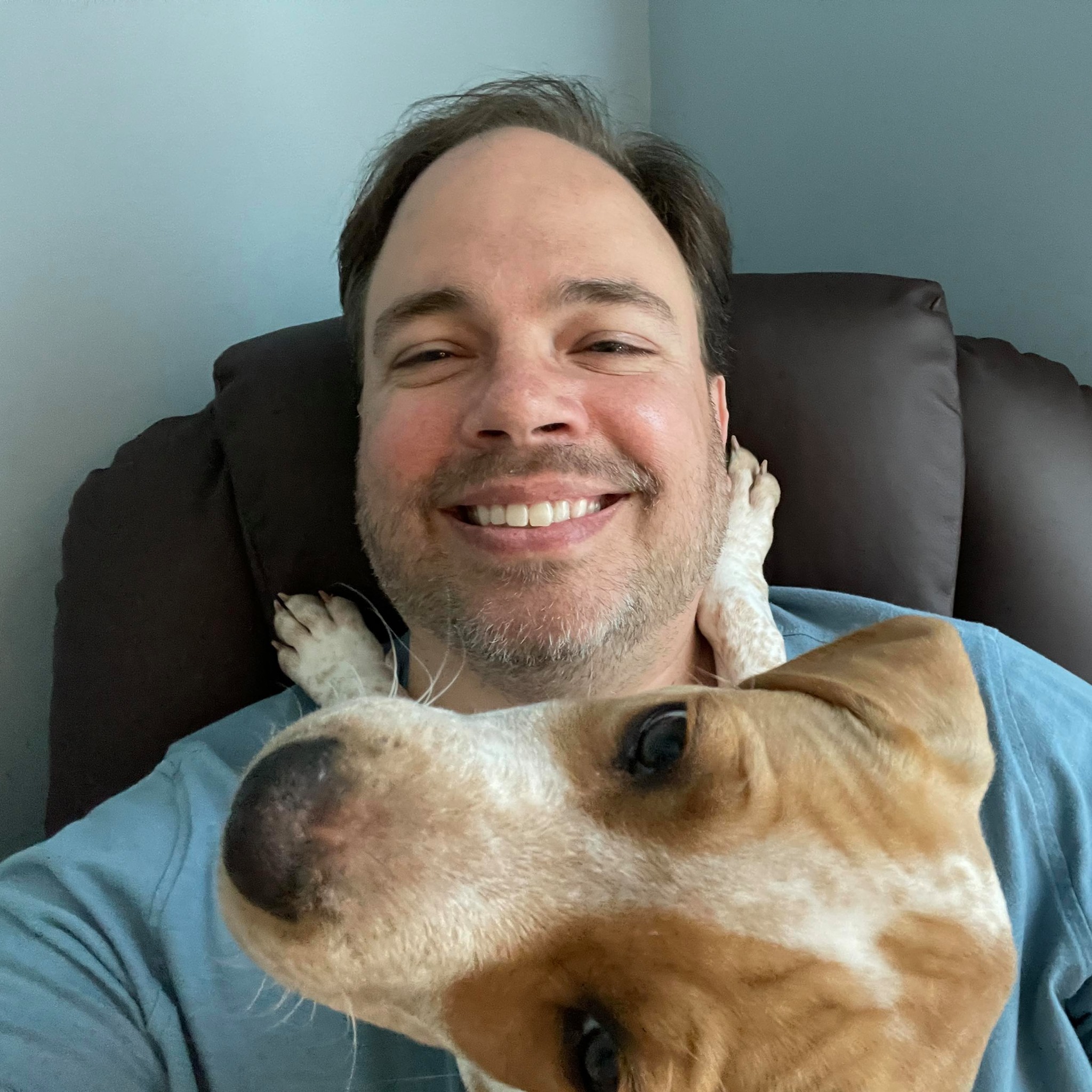 I grew up in Cincinnati where I had the incredible good luck to attend the School for Creative and Performing Arts (SCPA). I studied Music Education at Ohio State and still love to write and arrange music when I get time, although my few pro credits are long behind me.
Random Bits
I love to learn. I always have a book in my hands or a podcast in my earbuds.
When I was a kid, my dream jobs were typist, animator, astronaut, ILM special effects artist, and film music composer. If my 7-year-old self could see me now, spending 90% of my day typing, he would be ecstatic.
My favorite movie is The Princess Bride. I saw it in the theater when it first came out. I don't think I've ever been part of a more surprised and insantaneous shout of laughter from an audience than when Peter Cook as the "Impressive Clergyman" opened his mouth and said, "Mawwiage". It's a perfect movie.
My favorite non-fiction book is A Short History of Nearly Everything by Bill Bryson.
My name is pronounced DEH-vin bee-AIR.
Contact / Follow
What's Up?
Recently completed my B.S. of Data Management/Data Analytics at WGU!
Diving back into Python and Django. The source code for this site is shared on Github.
Recently read...

The Fifth Season: The Broken Earth, Book 1
Pillar of Fire: America in the King Years 1963-65
Disorientation
Children of Ruin
These Silent Woods
Masters of Doom: How Two Guys Created an Empire and Transformed Pop Culture
[more...]

Recently watched...

Double Indemnity

(1944)

His Girl Friday

(1940)

Pride & Prejudice

(2005)

Jack Reacher

(2012)

Everything Everywhere All at Once

(2022)

The Batman

(2022)

[more...]